Winds of Genocide - The Arrival Of Apokalyptic Armageddon
£

6.00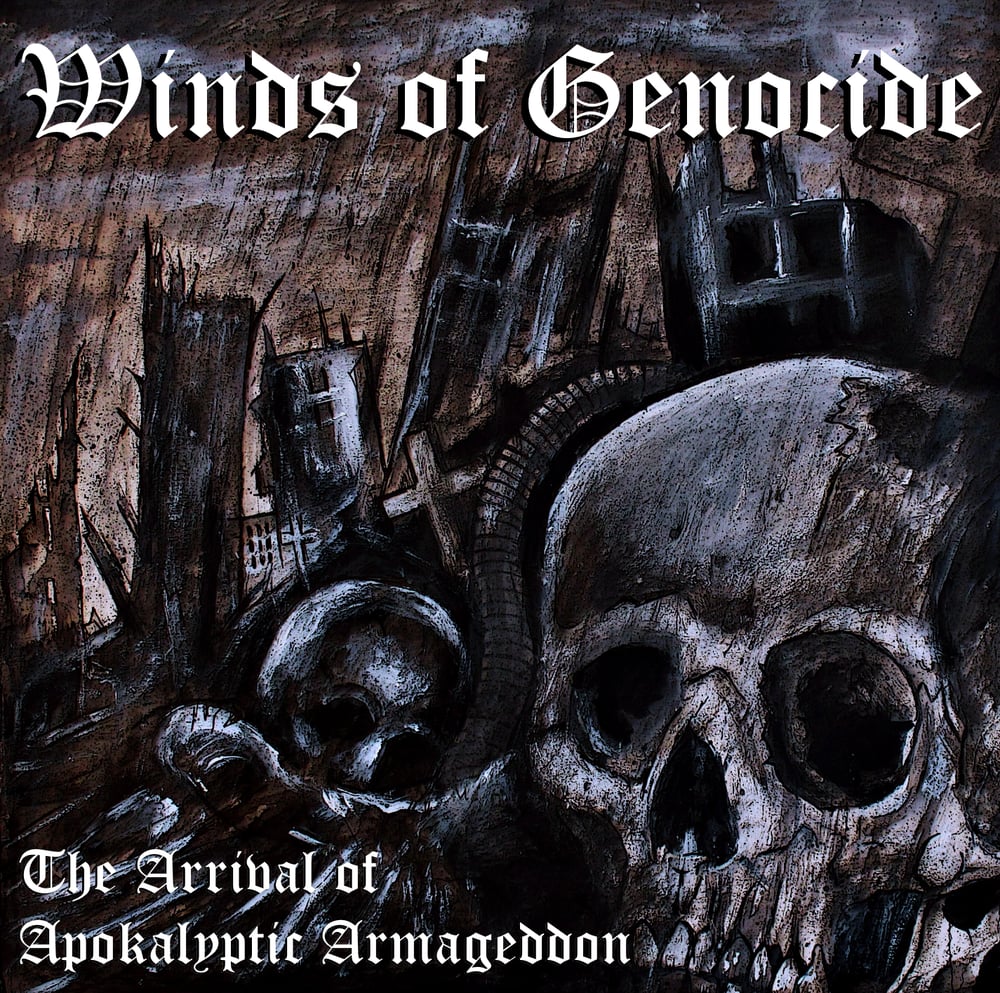 Originally released in 2010 on CDr by the band and sold out quickly, this CD EP hasn't seen a re-release ever since.
Now it has been painstakingly re-released featuring the original 6 tracks plus 8 more live tracks from a gig in 2011.
Includes 8-page booklet, with a new capture of the original artwork by original artist Mikhell Chernobyl, leaps and bounds in quality compared to the first release.
Jewel Case.
Catalogue number: CC007
01 - Doomsday Soldiers
02 - In The Shadow Of The Scythe Of Death
03 - The Arrival Of Apokalyptic Armageddon
04 - A Nightmare Vision
05 - Storms Of Hooded Horsemen
06 - Hellhounds Of The Macabre End
Live tracks: The Fishtank, Durham City, August 18, 2011.
07 - The Arrival Of Apokalyptic Armagedon (live)
08 - Murderous Bloodthirst (live)
09 - In The Shadow Of The Scythe Of Death (live)
10 - Doomsday Soldiers (live)
11 - Procession Of Spectres (live)
12 - Storms Of Hooded Horsemen (live)
13 - Into The Darkness Of Eternal Nuclear Winter (live)
14 - Plague Of Devouring Pestilence (live)
22 - Wasteland